the wall is great
Wake up early to make it to
Shangrila
by 9. It feels great to leave town for some trees, lakes, mountains and countryside. We go in his van with 2 French artists, a Brazilian/New York/Paris sculptor, Bård's brother and the Li Gang family.
First stop is the foundry at the end of a dirt road. Some sheds around a courtyard that houses all you need. I know the process from my Italian sculptor friends in New York. I like the sandbags.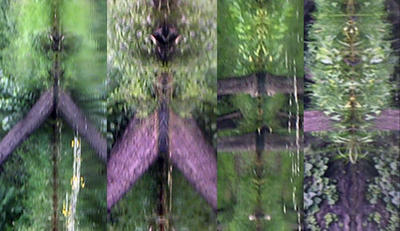 We have lunch outside by a beautiful lake where I take some abstract close-ups of trees reflecting in the water. The food is great and the air is heavenly, Beijing is mad polluted.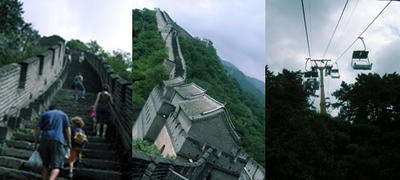 The Great Wall
is truly great. You cannot really exaggerate about that. We take a lift up, climb as far as it goes, see Mongolia, mountains with the wall on top as far as the eye can see. Down from the wall we ride a Tobaggan (slide). It goes really fast and is great fun! Back in Shangrila I record the water tank going blup and see our friends. Rain calls and we head over to Platform.